ABOUT US & WHO WE ARE
Originally founded as a spin-off of a large service audit group, InterRecherche is an experienced consulting firm focussing on EU-funding and advocacy. Over the last 15 years, our team has been involved in European projects and advocacy mandates in various fields, especially Industry, Transport, Energy, SMEs, Infrastructure, Education and Health.
We look forward to introducing our team and network and provide you with references upon request.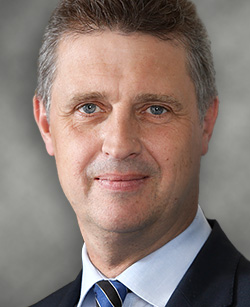 Trained German lawyer (attended universities of Cologne, Bonn and Düsseldorf).
He started his career in a law firm in Cologne and is still acting as a lawyer and a member of the Bar Association.
Stefan has successfully managed InterRecherche since 1998. He operates in Brussels and is responsible for the strategy of the company and its interaction with the European Institutions in Brussels.
Stefan speaks German, English, French, Portuguese, Spanish and Dutch fluently.
Stefan Zickgraf
Managing Partner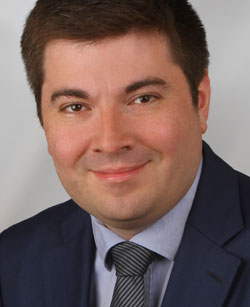 Frédéric studied European policy and economics in France, Switzerland and Canada. He holds master degrees from the University of St. Gallen and Sciences Po Paris in European Affairs and Governance.
In addition Frédéric is a certified and authorized translator and interpreter (German – English – French).
He was awarded the degrees of "business mediator" and "negotiator" by the European Business School (Executive Education).
Frédéric became a managing partner at InterRecherche in 2012. He has been successfully operating his own business in Germany for over seven years and is responsible for European project development within InterRecherche.
Frédéric Maas
Managing Partner
InterRecherche - Your Partner for EU-Affairs
You focus on your project idea,
we take care of the rest!
EU-FUNDING
We specialize in EU-funded projects, especially:
Research and Innovation: Horizon 2020
Trans-European Networks: Transport, Energy, Telecoms
Structural Funds
Tailor-made funding for Small and Medium Enterprises
European Investment Bank Projects
EU-tenders
Our service portfolio comprises:
Comprehensive application and project management
Strategic counselling regarding programme policies
Legal support regarding EU projects
Studies at EU-level
Successfully promoting your project at EU-level
Seminars and coaching
Through our team and network we offer high-level strategic advocacy services.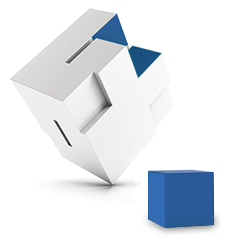 EU Advocacy and Dispute Management
Our expertise especially covers:
Enterprise and Industry
Transport and Energy
Privacy and data protection
Health and safety at the workplace
Our service portfolio comprises:
Regulatory strategies
Interim management for business associations
Coaching and mediation for disputes
Strategic negotiation management
Office Address
Avenue Chazal 147,
B-1030 Brussels, Belgium
Phone: +32 (0) 2 808 21 06
Fax: +32 (0) 2 808 21 05
info@interrecherche.com
CONTACT
Located at the heart of the European quarter in Brussels, InterRecherche offers you its excellent network, an international and experienced team as well as tailor-made service solutions for your EU-funding needs.
You can find us at the following address, just a few minutes away from the European Commission and the Council.
Legal Address
Rue Vanderlinden 126
B-1030 Brussels
Belgium
VAT n°: BE 0450 4903 68
Company number:
0450.490.368
European Transparency Register: 88245551633-86
Managing Directors:
Stefan Zickgraf, Frédéric Maas
Data protection
A visit to our website can result in the storage on our server of information about the access (date, time, page accessed). This does not represent any analysis of personal data (e.g. name, address or e-mail address). If personal data are collected, this only occurs – to the extent possible – with the prior consent of the user of the website. Any forwarding of the data to third parties without the express consent of the user shall not take place.
The use by third parties of all published contact details for the purpose of advertising is expressly excluded. We reserve the right to take legal steps in the case of the unsolicited sending of advertising information; e.g. by means of spam mail.
Limitation of liability for internal content
The content of our website has been compiled with meticulous care and to the best of our knowledge. However, we cannot assume any liability for the up-to-dateness, completeness or accuracy of any of the pages. We as service providers are liable for our own content on these pages in accordance with Belgian law. However, we as service providers are not under obligation to monitor external information provided or stored on our website. Once we have become aware of a specific infringement of the law, we will immediately remove the content in question. Any liability concerning this matter can only be assumed from the point in time at which the infringement becomes known to us.
Web-Interface-Design, implementation and programming
www.freyhauer.de